Whitechapel & Bloody-Disgusting Announce Exclusive Contest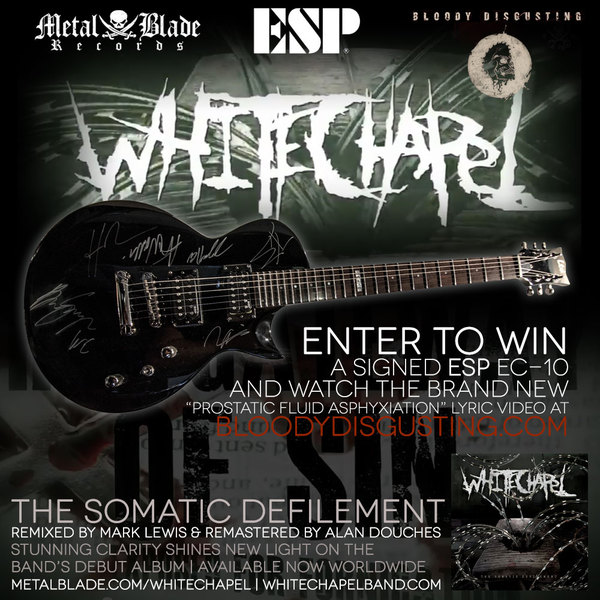 Whitechapel has teamed up with Bloody-Disgusting to bring you the exclusive lyric video premiere of "Prostatic Fluid Asphyxiation", which comes from the remastered version of their 2007 debut album The Somatic Defilement (order here). But that's not all that we're bringing you here. On top of the badass video we've also got an ESP LTD EC-10 signed by the band to giveaway!
Head over to Bloody-Disgusting to check out the video and get all of the details on how to enter this contest.